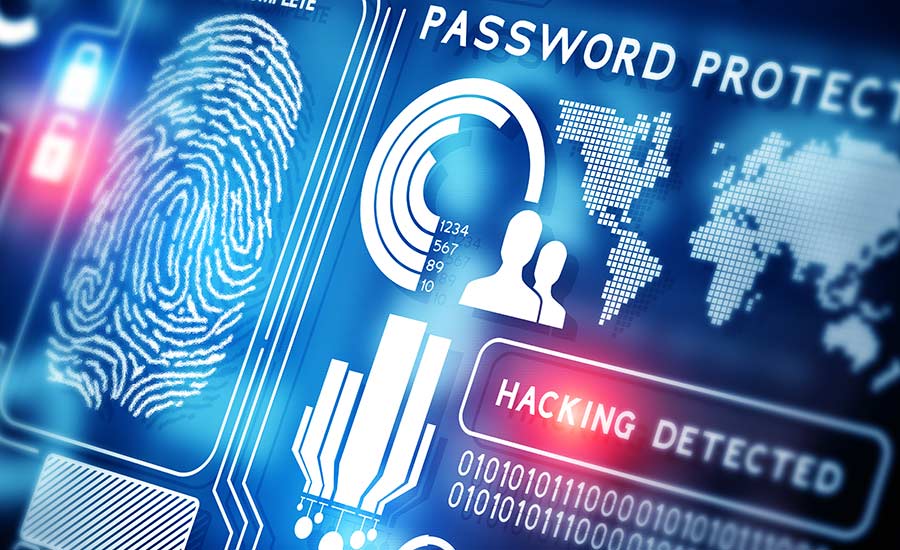 Threat Detection Software 101: A Beginner's Guide To Cybersecurity
Cybercrime in the U.S. is expected to reach $10.5 trillion in global damages in 2025.
Whether you run a thriving startup or a large corporation, you need a security strategy that serves as the first line of defense against cybercriminals, who are looking to steal sensitive data or hold your system hostage.
This is where threat detection and response (TDR) software comes in.
In this article, we'll share all you need to know about threat detection and response, including how it works and best practices. Plus, we'll introduce you to Analyst1 — our robust platform that automates the process of threat detection and response, to streamline cybersecurity across your organization.
Automate threat detection and response with Analyst1
Request Demo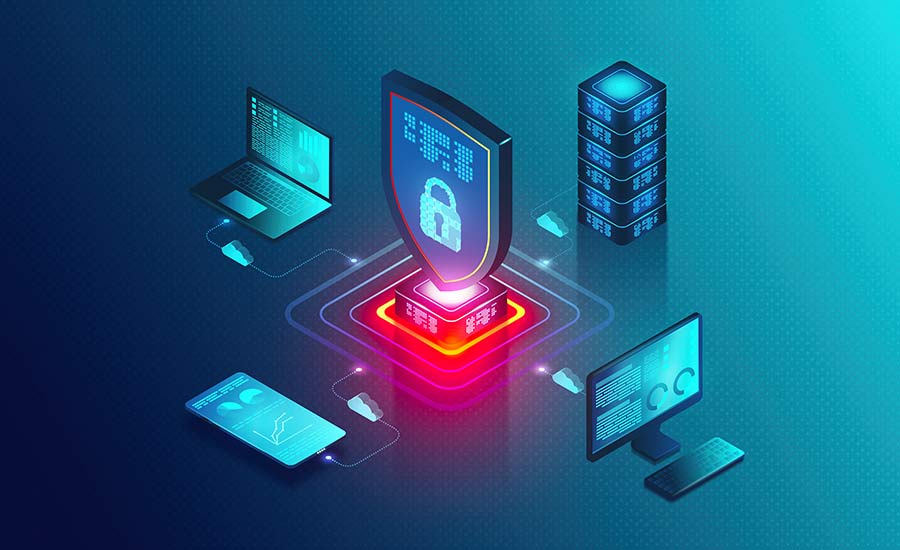 What Is Threat Detection And Response (TDR)?
Threat detection and response (TDR) is a comprehensive cyber security strategy that detects, analyzes and mitigates malicious activities and potential threats.
It is used to identify any malicious cyber activity that can compromise your company's security such as phishing and malware attacks, ransomware, insider threats and more.
With TDR, you can gain access into your company's entire IT infrastructure, allowing your analysts to better understand suspicious network activity in real-time.
Once a threat has been detected in your company's ecosystem, mitigation efforts must be executed to neutralize the threat before it causes further damage, such as publishing or deleting sensitive information.
What Is Threat Detection And Response (TDR) Software?
Threat detection and response (TDR) software is a security tool designed to identify malicious activities and potential threats before they cause damage to your company's network or system.
TDR software automates the process of detecting and solving security breaches that have made it through your security system's first line of defense, such as your network's firewall.
It works by monitoring suspicious activities, sending cyber security alerts when suspicious behavior is detected and responding to threats by automatically aggregating and correlating intelligence, then sharing decisions with your cyber security teams.
Depending on your TDR platform, the platform can either eradicate the threat for you or guide your team on the mitigation process.
In addition to detecting and responding to threats, a TDR software provides you with insights for differentiating a true threat from a false positive — a cyber security alert that wrongfully indicates that malicious activity is occurring.
The tools included within a TDR solution vary depending on the platform. However, TDR solutions typically allow you to:
Create and assign tasks, and track signature and countermeasures rules in a centralized platform so you can detect and mitigate malicious activity
Build and distribute tickets to your cybersecurity teams
Provide context for countermeasures to identify who created a rule and why it was created
Identify evasive and sophisticated malware attacks thanks to artificial intelligence and sandbox-based content analysis techniques.
Generate high-quality alerts with low false positive rates to ensure that your team focuses on real threats that can impact your company
Gain full visibility into all attack vectors, including cloud-based applications, email, network, mobile apps and more
Integrate threat intelligence feeds and application programming interfaces (APIs) to identify and classify real-time information about potential threats
Offer support for threat hunting — proactively searching for threats that are lurking undetected in your network
Access reporting tools to help cyber security analysts understand and share data
Access reports to identify which suspicious activities occur more frequently
Investigate security breaches and provide a data-supported conclusion about the threat actor or cyber criminal, the threat that occurred and when the threat happened
Keep your team in the loop about response steps taken to mitigate the threat
5 Stages Of Threat Detection And Response (TDR)
Threat detection and response occurs in five stages:
1. Analysis
During the analysis stage, the TDR platform identifies patterns and unusual activity that indicate potential threats.
2. Detection
During detection, the platform collects data from security tools and IT systems. Then, the platform identifies precursors (signs that a threat actor is preparing to launch a cyber attack) and indicators (unusual activity indicating that a cyber attack has occurred or is currently happening).
Your team will receive alerts, notifications and reports in real-time that provide you with a threat overview.
3. Containment
Once the TDR platform has detected the threats, your team can stop the cyberattack before it further damages your network.
This stage allows your team to identify the threat actor, determine their mode of operation and block the communication channels utilized.
4. Mitigation
Once the incident has been successfully contained, your team can remove all elements from the incident.
This process includes determining the affected hosts, removing malware and resetting passwords for user accounts that were compromised.
5. Recovery
Finally, once the threat is mitigated, your team can restore your systems and ensure operations are back on track as quickly as possible.
Leading Threat Detection And Response Software: Analyst1
From $118,000 worth of stolen Bitcoin to hefty fines resulting from a data breach, cybercrime is running rampant and the need for an effective TDR strategy has never been greater.
Enter Analyst1 — an automated threat detection and response (TDR) platform.
Analyst1 allows you to identify and understand potential threats such as ransomware, phishing, hacking, data theft and cyber fraud before they further damage your company's operations and reputation.
Analyst1 allows you to:
Automate detection and identification
Identifies behavioral baselines that deviate from your network's normal behavior, detects suspicious behavior and gathers relevant data across your company's endpoints, networks and users.
Extract details from multiple sources to trace threat activity
Gain access to a centralized location where you can collect, store and analyze threats.
Analyze threats and identify their scope
Receive threat intelligence and alerts collected from multiple sources
Correlate internal and external data to provide threat context
Generate tasks to initiate effective responses
Minimize mean time to respond to threats
Review traceability of actions for easy retrieval
Work seamlessly with your existing TDR workflow to speed up response by automatically aggregating and correlating intelligence
Automatically communicate insights and response actions with team members so everyone within your company is on the same page
Utilize one, centralized platform to store the most relevant data and insights
Create, assign and distribute tickets to your cybersecurity teams
Create rules in multiple formats and apply to behavior-based sensors from vendors such as Suricata and Snort
Integrate seamlessly with log aggregators and SIEMs (Security Information and Event Management) such as McAfee, DEVO and Splunk
Created by analysts, for analysts, Analyst1 is the Cybersecurity and Infrastructure Security Agency's (CISA) platform of choice — the organization in charge of protecting the United States against cyber threats.
Automating threat detection and response has never been easier or more efficient for your organization. Set up a free demo with our cybersecurity experts and experience the power and intelligence of Analyst1.
Best Practices To Streamline Threat Detection And Response
From monitoring devices that connect to your company's cyber ecosystem to preparing an incident response plan, here are cybersecurity best practices to reinforce in TDR.
Utilize tools and TDR platforms (like Analyst1) that offer real-time protection. It is paramount to consistently monitor activities even with preventative measures such as antivirus software and firewalls in place.
Monitor endpoint devices (such as routers, servers and laptops) that serve as network access points to track suspicious activity on all the smart devices that connect to your company's network.
Configure and turn on cyber security alerts and notifications to track your network's activities in real-time.
Prepare an incident response plan that outlines your company's processes to help you recognize and respond to cyber security incidents, such as data loss and breach, and service outages that can threaten your daily operations.
Educate and train your team members on the skills required to detect malware, defend your network from malicious threats and eliminate threats within your enterprise. For example, train your staff on cybersecurity awareness, such as how to avoid falling for a phishing scam.
Keep your software updated by consistently installing the latest security patches. This gives you access to revamped features and security fixes to protect your network against cybercriminals.
Discourage a Bring Your Own Device (BYOD) policy in your company. A BYOD policy allows your employees to utilize their own smart devices to perform work-related tasks. This policy allows data breaches and security issues to occur if devices are lost or stolen.
Secure your WiFi by frequently changing the password. Updating your WiFi password allows you to prevent Domain Name Server (DNS) hijacking, a malicious threat that occurs when cybercriminals manipulate your DNS queries so they can steal your information.
Analyst1 allows you to automate threat detection and response across your organization. Make sense of your threat intelligence and gain full visibility with a secure, centralized platform. If you're wondering, "what is a threat intelligence platform?" it refers to a powerful tool that helps organizations gather, analyze, and act upon threat data to enhance their cybersecurity defenses.