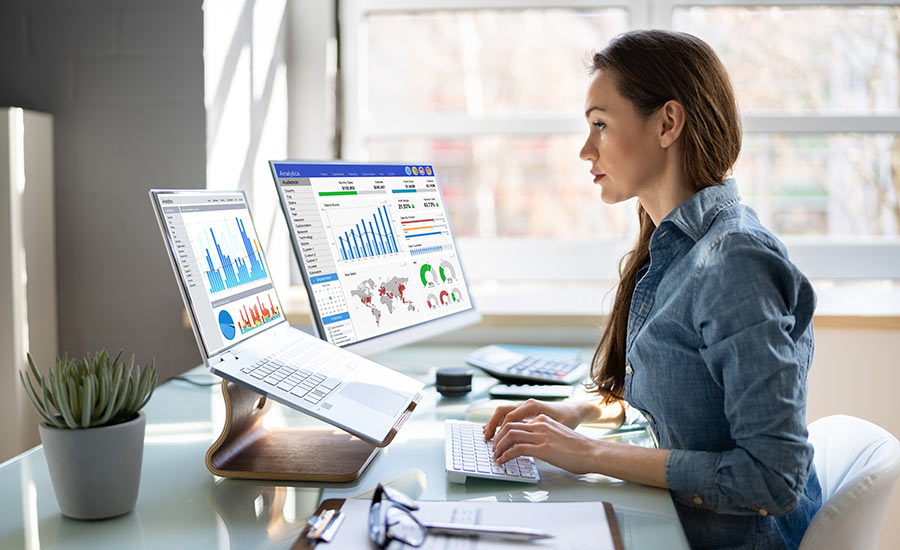 What Is An Intelligence Analyst & What Do They Do? [Types & Responsibilities]
From the Federal Bureau of Investigation (FBI) to the world of information technology and cybersecurity, governments and businesses around the globe rely on intelligence analysts to interpret data and identify and mitigate threats.
But what is an intelligence analyst, exactly, and what do they do on a day-to-day basis?
What Is An Intelligence Analyst?
An intelligence analyst is a person who collects, examines, and interprets data to create intelligence reports and assessments. They look for patterns and contextualize data points to draw conclusions based on their insights.
What Does An Intelligence Analyst Do?
An intelligence analyst helps businesses, governments and other organizations make informed decisions to better ensure internal safety and security. They do this by gathering information from multiple sources while utilizing a wide variety of analytical techniques to identify potential threats or trends.
An intelligence analyst is often focused on cybersecurity, but they may also be responsible for identifying risks in other areas, such as travel, public safety or national security.
Analysts often collaborate with other departments and specialists to share information, develop strategies, and make sound recommendations. These experts are highly valued in the security industry for their ability to analyze tactical situations and predict future outcomes.
Types Of Intelligence Analysts
There is a wide variety of career path options for analysts, from the military to economics and beyond. Some of the most common types of intelligence analysts include:
Security Intelligence Analyst: This type of analyst gathers and assess data to identify threats, whether to an organization or public safety. This position relies heavily on risk assessment and mitigation.
Business Intelligence Analyst: A BI analyst examines data to determine and plan for business and market trends, with a goal of increasing a company's profits and efficiency.
Military Intelligence Analyst: An intelligence analyst who works for the military is responsible for processing messages and reports, determining the credibility of intelligence gathered and continuously analyzing threats that might affect military operation.
Government Intelligence Analyst: There are many different roles that an analyst can take within a government position. Focus areas range from economics to imagery intelligence, geospatial analysis and beyond. In each role, the analyst works with data to find patterns, identify threats and inform action plans to ensure safety and security regarding government operations.
Key Responsibilities Of An Intelligence Analyst
While the exact roles and responsibilities of an analyst may vary based on their chosen area of specialty, and whether they work within the private or public sector, daily responsibilities typically include:
Data collection: These professionals are responsible for collecting relevant data, often across markets and demographics. This is typically facilitated by an automation tool, due to the vast amount of data that needs to be gathered and analyzed.
Data analysis: Once the analyst has gathered the necessary data, the next step is to analyze and interpret it. Here, the analyst searches for patterns or trends that can help explain the data presented and indicate potential threats.
Data validity assessment: In relation to data analysis, an analyst is responsible for verifying the credibility of incoming information. This is especially important in military and government roles, where the analyst is responsible for assessing potential threats to national security.
Conclusion drawing: After collecting and assessing data, an analyst is responsible for drawing fact-driven conclusions that outline trends, threats and opportunities, and translate the data into actionable steps that can be or should be taken.
Report writing: A large part of the job is turning data-backed conclusions into a comprehensive report for other team members and stakeholders that is organized, actionable and easy to understand.
Communication: Communication, both written and verbal, is a daily responsibility for an analyst. They must be able to effectively communicate their findings and conclusions with other team members and stakeholders through reports, meetings, presentations and other mediums.
What Tools Does An Intelligence Analyst Use?
Intelligence analysts use a wide range of tools to gather and assess data, from statistical analysis software to mapping/GIS (geographic information system) software and beyond.
An analyst's job relies heavily on the ability to gain a clear overview of raw data, in order to make sense of underlying trends and identify threats.
Considering the incredibly vast amount of data they must sift through and analyze, automation is key — and that's what leading threat intelligence platform Analyst1 provides.
Analyst1 is an automated security intelligence platform that offers complete threat defense visibility. Created for analysts, by analysts, the platform is an all-in-one solution for threat intelligence, investigation, and response. If you're wondering, "what is a threat intelligence platform?" it refers to a comprehensive tool designed to provide analysts with the capabilities for threat intelligence gathering, analysis, and response.
In fact, the platform was created by the same cybersecurity analysts that have worked for the U.S. Department of Defense to protect government networks.
Thanks to their extensive understanding of cybersecurity and the most vulnerable aspects of both government and civilian networks, Analyst1 was designed as a comprehensive solution for businesses of all sizes and in every corner of the market.
Analyst1 allows intelligence analysts to:
Gain full cybersecurity control with complete threat visibility
Detect and mitigate cyber threats
Discover and correlate intelligence across tools
Utilize out-of-the-box integrations to assess risks more accurately
Identify assets that are exposed to persistent or advanced threats
Enable predictive and automatic security decisions
Review data in a centralized dashboard that provides insights into internal and external actions
By automating data collection, threat detection and response, Analyst1 reduces the manual work for cybersecurity analysts and in turn, empowers them to make better informed risk-based decisions.
Gain complete threat defense visibility with Analyst 1.
Request Demo
What Makes A Good Intelligence Analyst? Skills Required
Becoming an intelligence analyst for any field requires a certain set of skills, including:
Problem solving: An analyst needs to be able to understand and interpret data patterns and identify solutions for complex topics. Threat assessment is arguably the most important skill for an analyst.
Communication: Most analysts don't work solo — they collaborate with other team members to gather and relay information and develop solutions. Both verbal and written communication skills are an important part of the job.
Research and report writing: Analysts spend a significant amount of time researching in order to understand the data that they're analyzing. They're also responsible for turning this information into comprehensive reports for other stakeholders.
Decision-making: While related to problem solving, decision-making skills include the ability to work under pressure and make unilateral decisions if or when the need arises, to ensure safety and security.
Confidentiality: Many analysts work with sensitive data, so the ability to be discrete and keep information confidential is paramount — especially when government agencies are involved.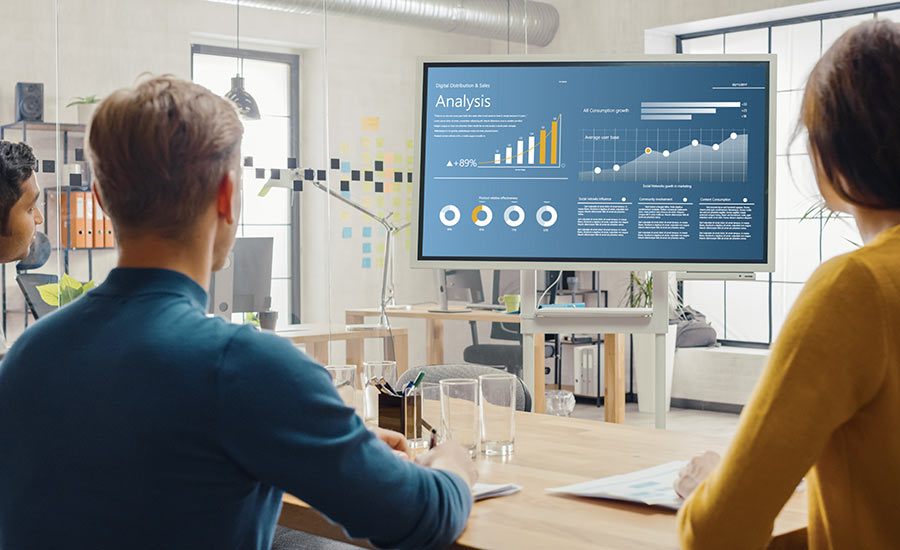 How Much Money Does An Intelligence Analyst Make?
The annual salary for an intelligence analyst varies greatly, from around $50,000 for an entry-level job, to well over $100,000 for a senior-level analyst. Factors that affect the salary include level of experience, certifications and training, and specialty area — including whether the position is in the public or private sector.
How To Become An Intelligence Analyst
If data analysis is calling your name, whether in the scope of cybersecurity, criminal justice, IT or another specialty, here's how to kickstart your career:
1. Earn Your Degree
To become an intelligence analyst, you'll need to earn your bachelor's degree (or higher) in a relative field. This could be a broader field, or something specialized that's more closely related to your chosen career path. Common majors include:
Intelligence analysis
National security
International relations
Information technology
Computer science
Cybersecurity
Political science
Economics
Keep in mind that some employers may require a master's degree.
2. Consider A Certification
In addition to your degree, some employers may require certain certifications. Certifications to consider include:
Certified Information Systems Security Professional (CISSP): This certification is beneficial for cybersecurity analysts, and it can be obtained with five years of experience and a passing exam score.
Certified Business Intelligence Professional (CBIP): This certification can be obtained with two years of experience, a bachelor's degree and a passing score on three exams. Based on your exam scores, you'll be awarded a practitioner level certification, or a mastery level certification.
Criminal Intelligence Certified Analyst (CICA): This certification, ideal for criminal justice analysts, can be obtained after holding a membership to the International Association of Law Enforcement Intelligence Analysts (IALEIA) for one year, and passing an exam.
Intelligence Fundamentals Professional Certification (IFPC): This certification is ideal for analysts who want to work with the Department of Defense, and it can be obtained by U.S. citizens after passing an exam.
3. Find An Entry-Level Job Within Your Chosen Specialty
Once you've earned your degree and padded your resume with certifications, all that's left to do is get your foot in the door. Whether you're seeking a government role with the FBI or CIA, or you're looking for a cybersecurity position within a global organization, obtaining an entry-level job will help you gain the experience you need to continue climbing the later and advancing your career.
Intelligence Analyst Positions At Analyst1
At Anaylst1, we provide cybersecurity analysts with an advanced, proactive defense solution that allows them to identify and effectively respond to security threats.
We are a team of analysts, focused on building meaningful relationships and defining the future of cybersecurity. We offer competitive perks and benefits, a commitment to diversity and inclusion, and a collaborative work environment in which you will be noticed and appreciated for your performance.
Explore our open roles and apply to become part of the Analyst1 team.