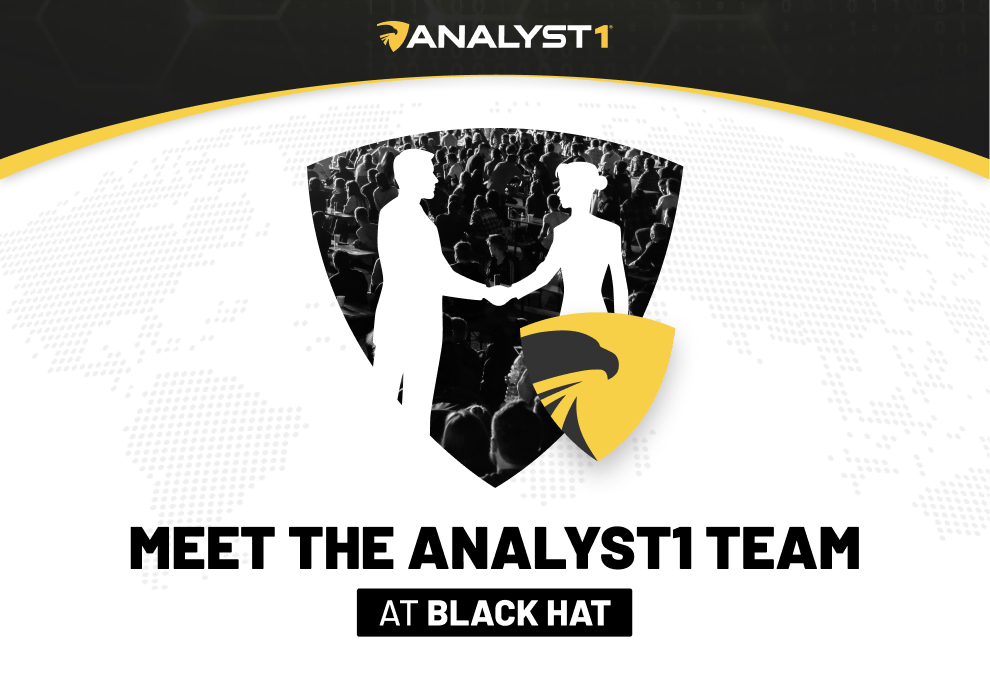 Secure Your Spot: Meet the Analyst1 Team
Organized by Analyst1.
Meet with our team of cybersecurity experts during the Black Hat event from August 8th to 10th.
Are you attending Black Hat and looking to have a one-on-one conversation about all things cybersecurity? Don't miss this exclusive opportunity to connect with our experienced team and gain valuable insights into the latest threats, trends, and solutions in the industry.
Why should you schedule a meeting with us?
Tailored Expertise: Our cybersecurity professionals have extensive experience across various industries, allowing us to provide customized solutions that address your specific security challenges.
Cutting-Edge Knowledge: Stay ahead of the curve with insights into the latest cybersecurity threats, emerging technologies, and best practices to fortify your digital defenses.
Consultative Approach: We take the time to understand your unique business requirements, allowing us to provide strategic guidance and practical recommendations for strengthening your security posture.
Networking Opportunities: Engage with industry peers, share experiences, and build valuable connections during our meeting sessions.
Don't miss out on this exclusive chance to have a focused conversation with industry-leading professionals at Black Hat.
Schedule your meeting today and take a proactive step towards enhancing your organization's cybersecurity defenses. Limited availability, so make sure to secure your spot early!
If you couldn't find a suitable time slot, feel free to send us a request, and we will do our best to find a way to accommodate your scheduling needs.