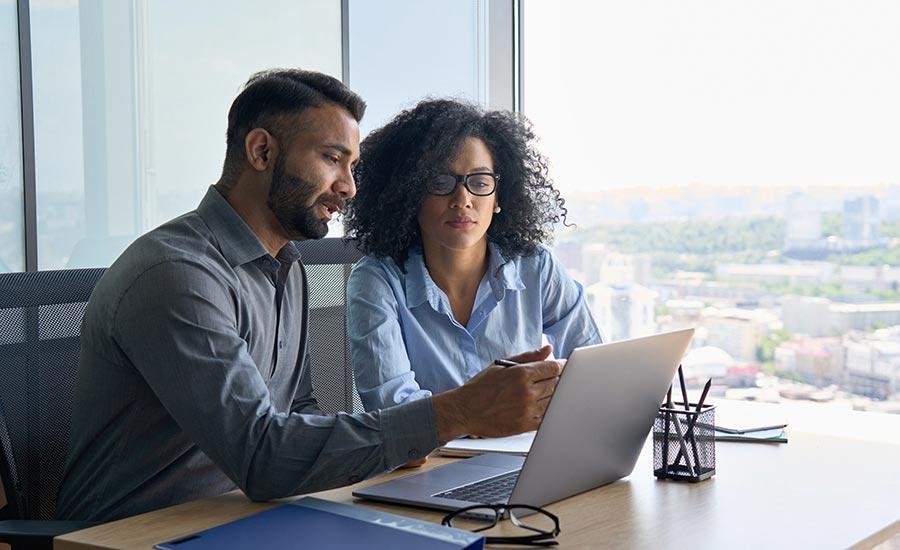 Operations Analyst Job Description & Career Insights [Skills, Salary, Growth & More]
You might have heard that an operations analyst has endless career opportunities and can even earn north of six figures. We'll help you separate fact from fiction about this role by breaking down an operations analyst job description, along with skills required, salary outlook and more.
We'll provide a comprehensive career overview, from how to become an analyst to growth opportunities and beyond.
Explore the leading threat intelligence tool for analysts
Request A Demo
What Does An Operations Analyst Do?
An operations analyst is responsible for researching and analyzing the operational activities of a business to help increase efficiency, reduce costs, improve customer service and optimize overall operations.
They work with data-driven models to forecast trends, identify problems and develop solutions, as well as strategies for streamlining processes, from automating parts of the workflow to identifying more efficient ways to manage resources.
Operations analysts typically focus on areas such as supply chain management, inventory control, software development, quality assurance, customer service and financial planning.
What Does An Operations Analyst Job Description Look Like?
Here's what an operations analyst's responsibilities typically look like:
Identify problems: One of the primary responsibilities of an analyst is recognizing operational challenges and potential issues, such as logistical constraints and staffing concerns. An analyst identifies concerns and discusses them with clients and stakeholders.
Collect data: After identifying potential issues, the next step is to resolve problems through different modeling strategies. Depending on the problem they are aiming to solve, an analyst gathers data from different sources such as computer systems, customer feedback, company reports, sales histories and market research.
Determine the right methods to analyze data: This involves choosing and applying the appropriate analytical methods to measure and evaluate operational performance. To determine the appropriate methods, an analyst is required to have a deep understanding of the organization's operations, goals, objectives and challenges. They utilize a variety of analytical methods and tools, such as statistical analysis, data visualization, process mapping and simulation.
Predict results: After analyzing data, an analyst predicts the results of each solution to find the best possible fit.
Provide recommendations: Through reports and presentations, an analyst provides recommendations, policies and business structure ideas about implementing process improvements or new initiatives to the leadership team. The leadership team then provides their feedback on whether the recommendations are feasible.
Implement process improvements: When their recommendations are approved, the analyst works closely with managers and teams to implement the recommended operational changes. This may include training employees on new procedures, systems and policies.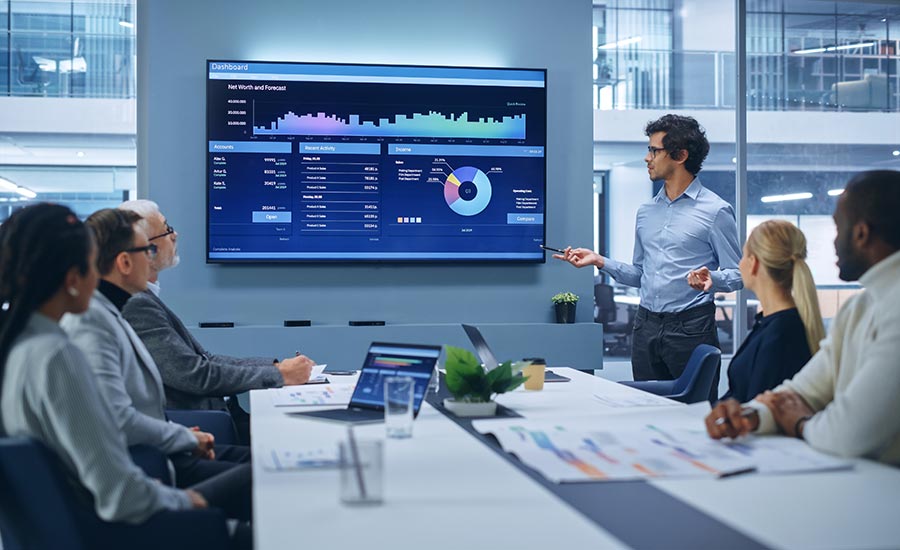 What Types Of Business Employ Operational Analysts?
Operations analysts work in many different industries, including manufacturing, retail, finance, healthcare, education, logistics, transportation, tech and even government.
Analysts can find work in both growing businesses and large, established corporations. They can work as part of an internal team within the organization or as an independent consultant.
What Makes A Good Operational Analyst? Skills Required
Becoming an intelligence analyst for any field requires a certain set of skills, including:
Problem solving: An analyst needs to be able to understand and interpret data patterns and identify solutions for complex topics. Threat assessment is arguably the most important skill for an analyst.
Communication: Most analysts don't work solo — they collaborate with other team members to gather and relay information and develop solutions. Both verbal and written communication skills are an important part of the job.
Research and report writing: Analysts spend a significant amount of time researching in order to understand the data that they're analyzing. They're also responsible for turning this information into comprehensive reports for other stakeholders.
Decision-making: While related to problem solving, decision-making skills include the ability to work under pressure and make unilateral decisions if or when the need arises, to ensure safety and security.
Confidentiality: Many analysts work with sensitive data, so the ability to be discrete and keep information confidential is paramount — especially when government agencies are involved.
How Do You Become An Operations Analyst?
The role of an operations analyst usually requires tertiary education and work experience, as the role is data-driven, leverages standardized methodologies and technologies, and requires real-life experiences to identify tactical solutions.
We highlight "usually" because real-life operations analyst careers are rarely black-and-white.
If you are looking to transition from another role into this one, you may find that having the right experience and skills pulls more weight, if not completely overrides tertiary or other formal education requirements.
Other employers may be less flexible. Here is what most will usually include in their operations analyst job description:
1. Tertiary Education: Which Degrees "Count"?
Most operations analysts have a bachelor's degree in one of these fields:
Computer Science
Business Administration
Finance
Economics
Accounting
A science degree can also prepare you for this role; in fact, Physics and Engineering majors are quite common among operations analysts.
When it comes to tertiary education, there are no hard and fast rules in terms of which degrees will best qualify you for the role.
Some employers may treat a university degree as optional, while others may even prioritize candidates with a master's degree.
2. Certifications: What Provides A Competitive Edge?
While entry-level analyst positions may only require a bachelor's degree, certifications can provide you with a competitive advantage.
These are a few certifications operations analysts find helpful (and employers may find attractive):
Certified Information Security Manager (CISM): This certification is popular among information security managers and any role that contains information security management responsibilities. To obtain it, you'll need to pass the certification exam and adhere to the code of professional ethics and professional education policy.
Six Sigma Green Belt: Learn the Six Sigma methodology, a data-driven process improvement approach that aims to reduce defects, improve quality and increase efficiency in business processes. To get certified, you'll need to complete 24 self-paced exams and get a 70% passing score on each exam.
Certified Management Accountant (CMA): If you are looking to focus your role on management accounting and financial management, consider CMA. You can get certified by completing a bachelor's degree along with two years of professional experience in management accounting and a passing exam score.
Project Management Professional (PMP): To get a PMP certificate, you'll need project management experience and passing a 180-question exam.
Google Data Analytics Professional Certificate: Data analysis is one of the core skills an operations analyst must have. This certification helps you enhance your data analytics skills and learn new techniques. The good news? Google provides it for free.
Experience: What Counts & How Much Do You Need?
As we mentioned, due to the nature of the role, most operations analyst job descriptions will require some work experience.
This can include entry-level positions in operations management or project management, or as a business analyst, data analyst, and other roles focused on data analysis.
Hands-on experience can be just as important as formal degrees, if not more so. At Analyst1, for example, we place a high value on skills, talent, and experience over formal education and degrees.
How Long Does It Take To Become An Operations Analyst?
The amount of time it takes to become an operations analyst depends on the individual and the employer. Most employers look for candidates with a combination of education and experience.
While it may be possible for someone to become an operations analyst within one to two years of consistent study and practice, in most cases, the analyst will need at least a couple of years of hands-on experience.
Ultimately, if you are planning to take a traditional path to this role, you are looking at investing more than four years to obtain a relevant degree (unless you already have one) and more than two years of relevant work experience.
What Skills Do Operations Analysts Need To Excel At Their Jobs?
To become an analyst, you'll need a combination of technical, analytical, and interpersonal skills. Here are some of the skills required to become an analyst:
Communication: An analyst requires excellent communication skills to effectively collect insights from colleagues and clients, present findings, as well as implement recommendations.
Mathematical skills: Most analysts require strong mathematical skills to process and analyze large amounts of data, as well as identify patterns and trends.
Problem-solving: Analysts require strong problem-solving skills to identify multiple solutions to a challenge.
Technical skills: Analysts are proficient in using a wide range of programs, from the good ole Excel to Tableau and Structured Query Language (SQL).
Critical thinking: An analyst requires critical thinking to identify gaps in data or information, and develop workable solutions to complex problems.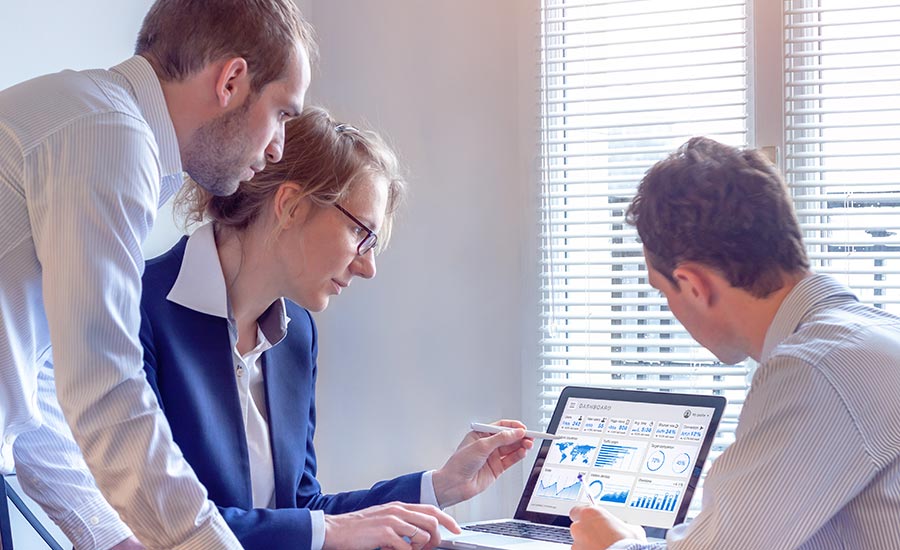 Why Do Operations Analysts Use Analyst 1?
Operations analysts use a wide range of tools, including statistical analysis tools to analyze data and automation tools to optimize relevant processes.
As more businesses migrate their day-to-day operations online, cybersecurity becomes an important factor in both efficiency and profitability. In fact, the cost of cybercrime and incidents is growing rapidly, estimated to exceed $20 trillion globally by 2026.
IT security is, therefore, one of an operations analysts' top concerns as they seek to protect and improve an organization's efficiency and profitability.
Enter Analyst1 — the leading automated threat intelligence platform.
Created by analysts, for analysts, Analyst1 is the Cybersecurity and Infrastructure Security Agency's (CISA) platform of choice — the organization in charge of protecting the United States against cyber threats.
Check out Analyst1 in action:
Analyst1 provides security orchestration, automation and response (SOAR) services that help operations analysts to:
Automatically correlate data from multiple sources
Utilize the most relevant data and insights in a centralized platform
Create, assign and distribute tickets to teams
Implement programming in days, not months
With built-in threat intelligence features, the platform's capabilities allow analysts to supervise machine learning and natural language processing, so they can set up an automated cyber defense. If you're wondering, "what is threat intelligence?" it refers to the process of gathering, analyzing, and interpreting data to understand potential threats and take proactive measures to mitigate risks.
On the cybersecurity aspect, Analyst1 allows operations analysts to:
Identify the scope of every threat to help you develop appropriate actions
Author, test and deploy measures across all prevention systems
Establish threat intelligence-driven security operations
Correlate security events with intelligence
Understand and prioritize the present security risks
Hunt threats from a catalog of compromising indicators
Improve the protection settings of your company's security products, from a centralized location
Automating data collection, threat detection and response has never been easier or more efficient for organizations.
How Much Does An Operations Analyst Make?
The annual salary for an operations analyst varies greatly, from an average of around $65,000 for an entry-level job to well over $90,000 for a senior-level analyst.
Factors that affect the salary include level of experience, certifications and training.
Keep in mind that analysts tend to work in established corporations so they usually enjoy competitive benefits too, such as health insurance, generous annual leave and bonuses.
What Are The Career Prospects For Operations Analysts?
As businesses are moving to a more data-driven approach, they are increasingly relying on operations analysts to automate processes and drive efficiency.
According to the U.S. Bureau of Labor Statistics, the employment of operations analysts is projected to grow by 23% from 2021 to 2031.
What Other Roles Can Operations Analysts Transition To?
An operations analyst's skills are easily transferable to a number of other roles, including:
Business analyst
Data analyst
Systems analyst
Project manager
Process improvement specialist
Quality assurance specialist
Operations analysts can also move into leadership roles, such as operations manager or director of operations.
In these roles, they are able to leverage their experience in data analysis and process optimization to lead teams and drive organizational growth.
With the right education, training, and experience, they can also pursue executive or C-Suite positions, such as Chief Operating Officer or Chief Data Officer.
Become An Operations Analyst At Analyst1
At Analyst1, we are dedicated to shaping the future of cybersecurity.
We prioritize diversity and inclusion, provide attractive benefits and compensation, and foster a collaborative work environment where professionals are recognized and valued for their contributions.
If you're looking for a career as an operations analyst, explore our open positions and apply to become part of the Analyst1 team.
Wrapping Up On Operations Analyst Job Description And Career Overview
Operations analysts play a crucial role in streamlining an organization's processes to improve efficiency, from resource optimization to cybersecurity automation.
Data-focused and responsible for recommending and implementing tactical solutions, most operations analyst job descriptions will call for relevant tertiary degrees and work experience. As such, they tend to enjoy competitive compensation and benefits packages.
Analyst1 both employs and empowers operations analysts. Our industry-leading IT cybersecurity solutions help organizations automate threat detection and response, saving time and resources in the long-run.