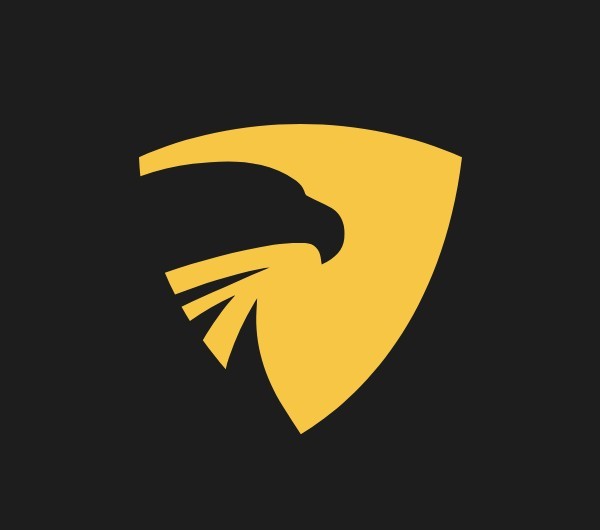 Join Our Team
We focus on collaborative and productive relationships with each other and our customers. Here, you can build your career alongside people you want to work with, while driving company success as we define the future of cybersecurity.
Company
Analyst1 provides disruptive technology designed around the analyst first. Our threat intelligence platform provides automation and efficiencies, putting the analyst back into the role they thrive in – thinking. Threat intelligence is at the heart of our technology that integrates disparate controls into a single platform, automates analyst workflows and cyber defense mitigation actions, and enables organizations to have intelligence-driven operations at the heart of their security missions.
Team
Analyst1's Customer Success team serves as the trusted interface between Analyst1 and all customers across their lifecycle from on-boarding, through adoption, and into advocacy & renewal. The Customer Success team engages customers using a partnership approach which positions our Customer Success representatives as trusted members of our customer's extended team. This collective-team approach enables our customers to leverage Analyst1 to operationalize threat intelligence within their security operations program and effectively defend their organizations against bad actors.
Role
As a Customer Success Engineer, you will embed yourself with assigned customers to provide understanding, relationships, support, and solutions resulting in Analyst1 being an essential part of how customers execute their security mission. You will spend your days working closely with customers to ensure they are effectively using Analyst1 to proactively defend their environment, specifically with regard to ensuring that the system is deployed, configured, and operating as designed at all times.
Responsibilities
Customer Success Engineer team members work with software development, system and network architecture, system administration, and data science to provide focus on technical responsibilities:
Gain a complete understanding of Analyst1's role in ideal and current customer operations
Work with customers to ensure they are leveraging the product and achieving success
Deriving and disseminating best practices that help drive customer adoption of Analyst1
Take responsibility for a customer's adoption, renewal, and expansion of software's use and licenses sold
Triage and respond to technical customer support requests
Enable/maintain environments to facilitate proof-of-value to potential customers
Directly partner with Analyst1 administrators
Perform on-site or remote installation, configuration, and updates of Analyst1
Configure Analyst1 to comply with customer objectives and operational constraints, including Classification, Traffic Light Protocol (TLP), and Admiralty Code
Configure Analyst1 and/or peer cyber-security tools to achieve customer objectives (including but not limited to ITSM, SIEM, and SOAR/Playbook)
Troubleshoot operational issues with the tool and with integrated tools and/or feeds
Develop support documentation, including maintaining integration guides
Provide product feedback to product team based on customer experiences
Required Skills & Experiences
Experience with cyber intelligence, cyber automation, or cyber defense roles & industry (see section below for examples of relevant experience)
5+ years of Linux/Unix (shell and/or bash scripting a plus)
Strong technical background and ability to speak to engineers, developers, and end users
Knowledge of enterprise level businesses and inner IT workings
Strong troubleshooting, presentation, and consultative skills
Comfortable speaking technically with analysts and strategically with senior executives
Strong verbal and written communication skills, to include communicating directly with clients
Knowledge of enterprise level businesses and inner IT workings
Experience applying technology as a focus to transform operations
Able to deliver in a 100% remote working environment
BA/BS or equivalent combination of education and experience
Cyber Relevant Skills & Examples
Applicants are encouraged to apply if you have any of the listed skills and/or other unlisted but relevant experience.
Experience producing or using cyber threat intelligence
Experience working with ITSM/ticketing solutions
Experience supporting SOC operations
Experience working with and/or configuring SIEM/Log Manager tools (e.g. Splunk, ELK, Exabeam, Devo)
Experience authoring signatures (aka rules/alerts) to aid in malicious activity detection (including but not limited to SNORT, YARA, SURICATA)
Experience illustrating malicious activity trends based on triaged/vetted malicious network activity
Additional Relevant Skills & Experiences
Experience with cloud deployment and administration (e.g. AWS, Azure; certifications a plus)
Experience with relational databases (e.g. PostgreSQL)
Ability to support development of third-party integrations
Background as government civilian or contractor
Current or past DHS suitability or DoD clearance
Location: Remote
Hours: Flexible working hours, with required ability to support 24/7 for break/fix requirements.
Travel: On-site and/or travel to customers varies by accounts, up to 25%.
Benefits: medical, dental, vision, 401k